WHAT IS COMPETENCY BASED TRAINING?
Competency Based Training (CompBT) is a training model that is focused on specific competencies and skills. Our Compbt system consists of adaptive courses which are designed to suit each individual user, based on their pretest performance. CompBT is developed with a complex algorithm to create tailored courses for each individual based on their knowledge level obtained from the pretest undertaken.
WHY MOVE TOWARDS COMPBT TRAINING IN GENERAL?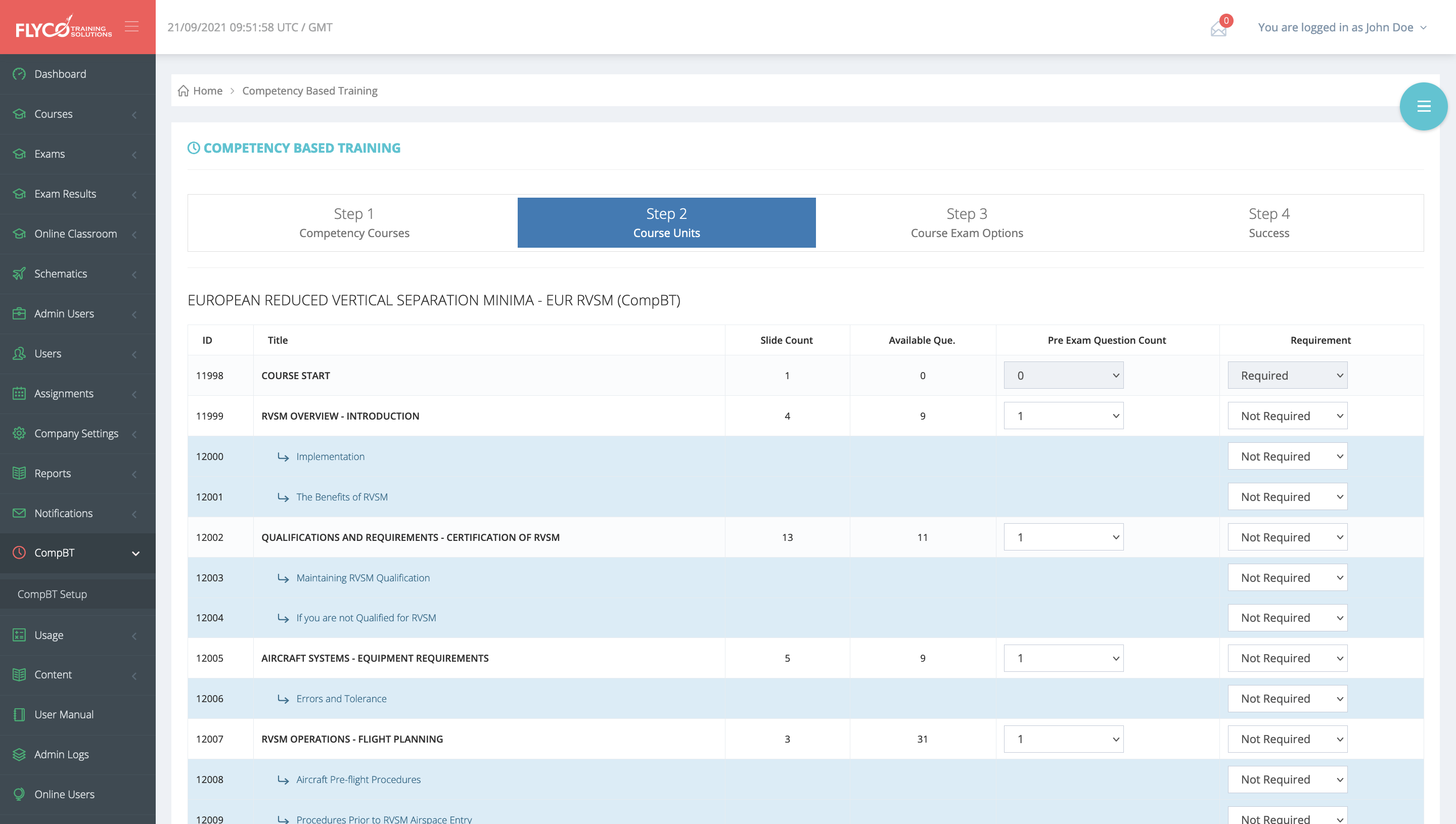 The data obtained by the courses undertaken with CompBT provides information for the training departments to assess:
The training material
Individual results (both short & long-term)
Results of group of trainees
Metric for strong or weak group of trainees
HOW DOES COMPBT WORK?
Flyco's CompBT works as a two –stage training and knowledge assessment system. The method provides a pre-evaluation on a particular subject, allowing the system to obtain the necessary data on the overall knowledge of an individual user on any given course in Flyco's e- library.
A sophisticated algorithm automatically customizes the training required for each individual user by calculating and editing the course content to address the areas where a knowledge gap is detected by the system according to the pretest results.
WHY IS IT IMPORTANT FOR YOU TO ADAPT AND PROVIDE COMPBT TRAINING?
This newly developed training model is gaining more importance day by day in aviation e-learning.The method enables training departments to avoid exhausting traditional plans and to focus on individual competencies of the crew members whereas each crew member receives the same training material, and study at their own pace, depth and level. Also, users benefit from the customized approach to their training material which considerably shortens the time spent on the training.
LEARNING MANAGEMENT SYSTEM ANALYSIS
The Advanced LMS developed and currently used by Flyco provides analysis on the weak areas of an individual or a group of users. It also assesses the customized training material by detecting the insufficient or unnecessary areas. The system also tracks trends both short and long term of the users.
A further analysis can show whether the training weaknesses are also observed in the simulator performance or line operations of the individual.
The CompBT approach training gives a quick access to data and analysis for the training department and helps provide sufficient training records for CAA reviews and audits.