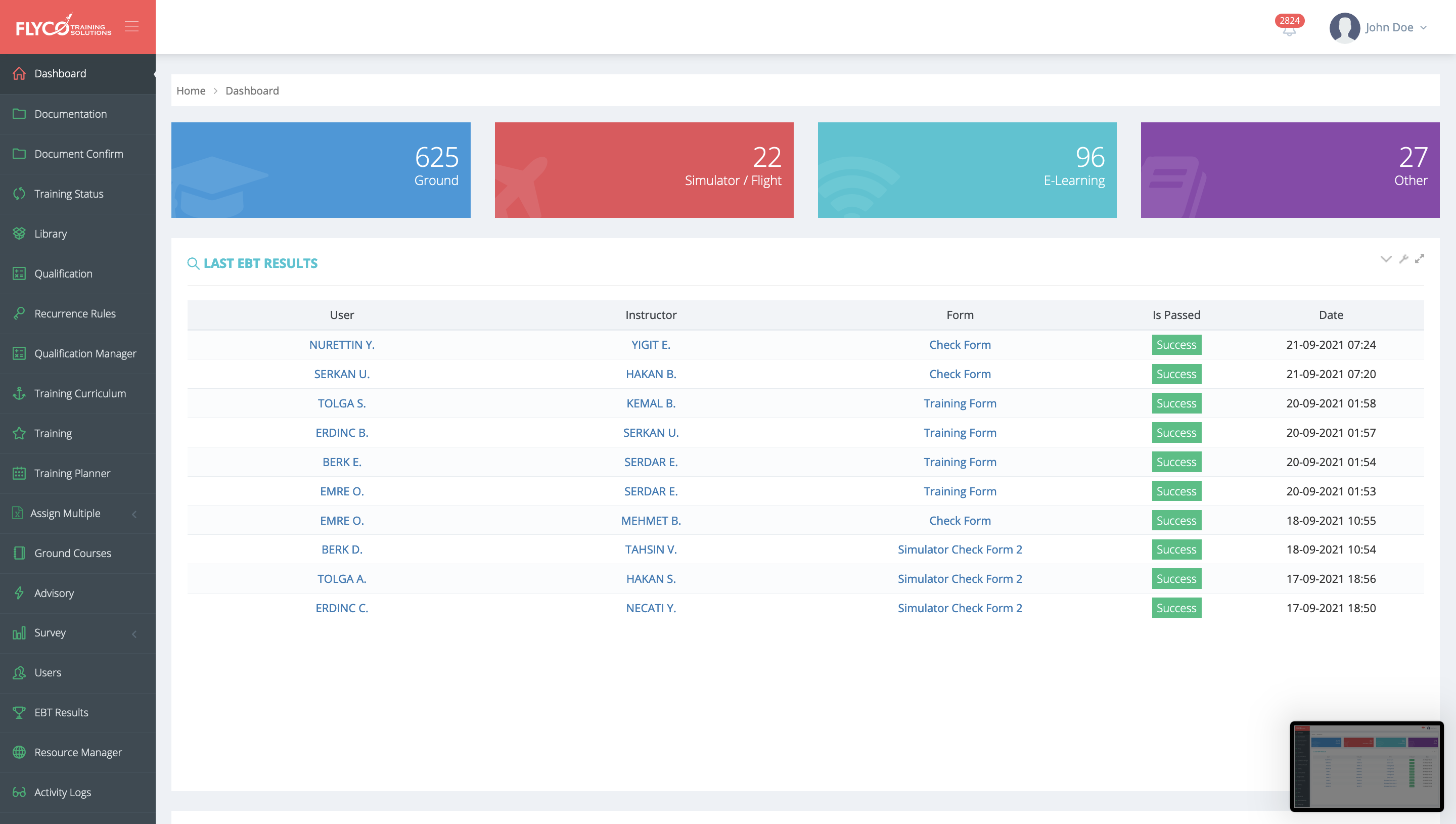 Our Learning Management System is currently the primary method of implementing elearning into the Aviation industry.
Flyco TMS provides an efficient way to manage, track and organize all the aspects of your training operations from one single point.
TMS allows you to optimize your training process by focusing on the organization of your training operations. It helps you save time, reduce the operating costs and even speeds up the entire training process.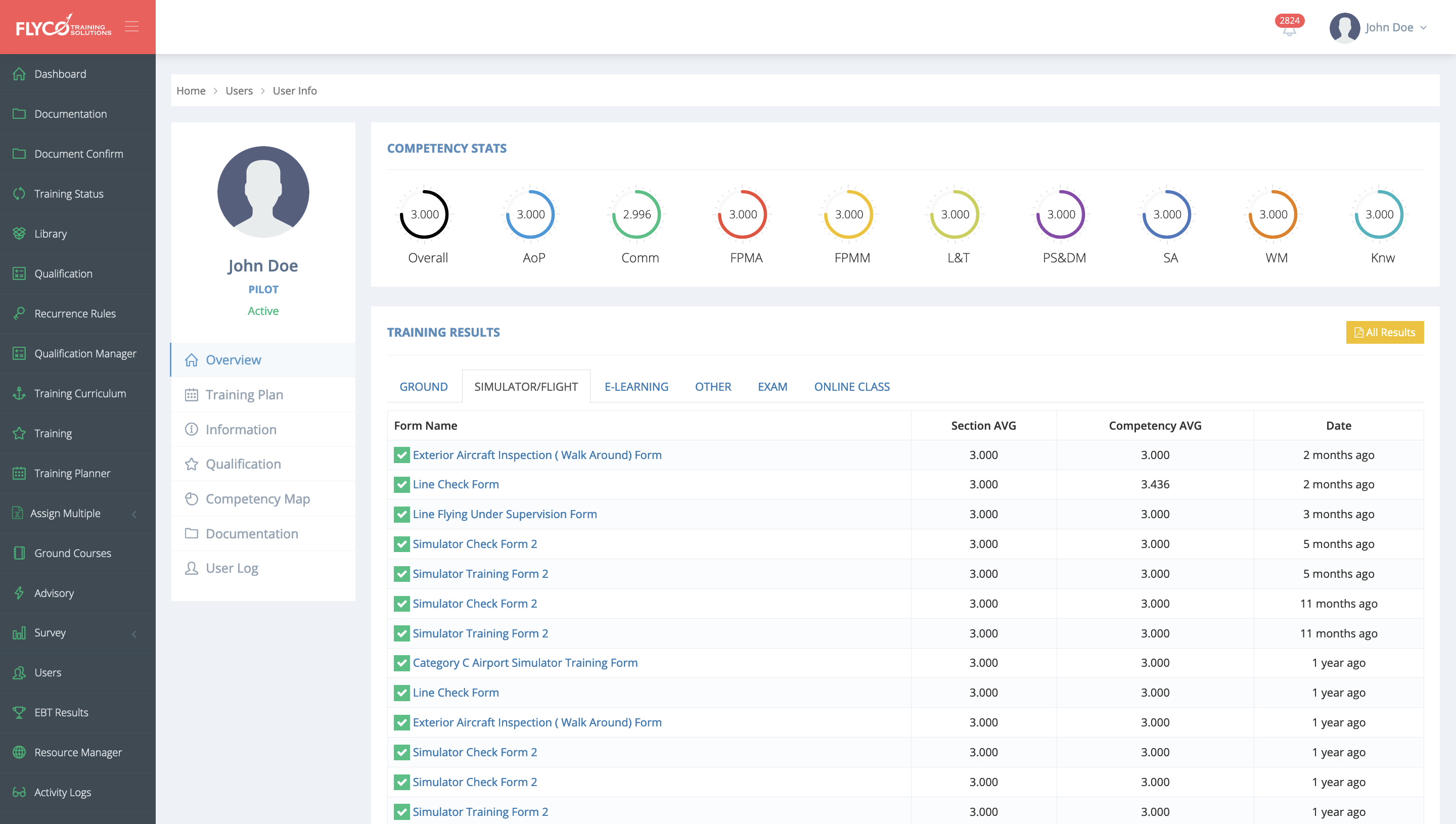 Designed to meet the needs of the aviation industry, Flyco TMS enables you to streamline your training processes and ensures you get the best results in your training effectiveness.
As a comprehensive system, TMS offers you the chance to have complete oversight of your entire training activity without having to switch between lots of different tools and systems.
Qualification management
Document library
Training Management and Planning for all other Flyco systems
E-learning
EBT – Simulator flight trainings
Online classroom
Ground classroom courses
Exam events
User documentation
Survey
Notifications
Advanced reports
Resource management