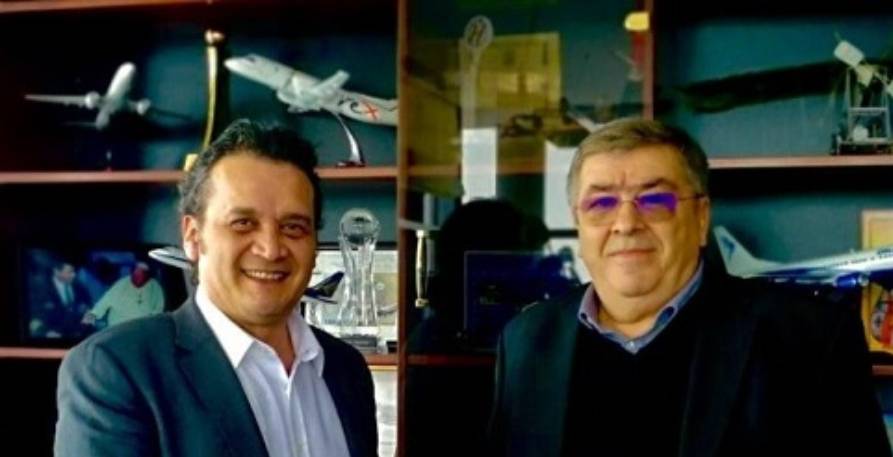 Romania's Blue Air has become the first European carrier to purchase and implement Flyco Group's Competency based E-Training (CompBT) for its flight crew.
Flyco's all new CompBT works as a two-stage training and knowledge assessment system. The method developed by Flyco's training department provides a pre-evaluation function on any courseware, allowing the system to obtain valuable data on the overall knowledge of an individual crew member on any given subject course in Flyco's E-library.
General subject modules such as the RVSM, Winter Operations and Performance-based Navigation will be some of the first modules to be offered with the CompBT version available for recurrent training.
A sophisticated algorithm automatically customises the training required for each individual user by re-calculating and administering the course content to address areas where a knowledge gap is observed by the findings obtained from the pre-test.
By going through CompBT training, Blue Air's training department will obtain valuable information on the weaknesses and knowledge gaps of each crew member, whereas traditional methods used in E-learning only give access to pass/fail data.
The newly developed method enables Blue Air training department to steer away from a traditional overall plan whereby each crew member receives identical training material and allows the department to focus on individual competencies of the crew members by auto-customisation.
The data obtained by the Flyco CompBT system is analysed by Flyco's Advanced Reports System (ARS), which allows the training department to observe, track and assess the individual performance statistics as well as year-on-year training performances of its crew. It can also be used at various other stages of training, such as the Evidence based Training (EBT) and Advanced Training Qualification Program (ATQP).
The overall solution intends to reduce training costs, relieve long hours of E-training for competent users and effectively lead to more efficient and qualified crew.
"We have always been quite satisfied with Flyco's system and courses. We truly believe that this new and unique development proposed by Flyco will benefit us greatly in enhancing our crew training as well as giving our crew the possibility of completing their E-Training without having repetition throughout the E-courseware," commented Captain Radu Metescu, Director of Training at Blue Air.
Ergin Erdin, Chief Executive of Flyco Group, stated, "Our aim at Flyco is to give the best possible training to our clients and part of that relies on giving the training department the tools and data to obtain the best possible snapshot of their crew training performance. In this regard, we are delighted to announce that Blue Air is the first European carrier to be using our adaptive learning solutions. We believe that we have a strong partnership with Blue Air and their inputs and feedback will allow us to further improve our newly developed system."